Mai YOSHINO Profile: English Vers.
FRENCH LANGUAGE AND LITTERATURE, FASHION, CINEMA, THEATER, MANGA,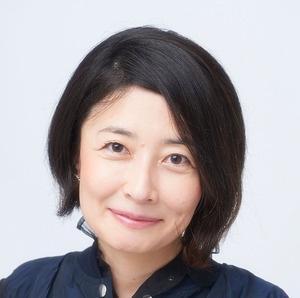 At the age of 15, she discovered Marcel Proust's A la Recherche Du Temps Perdu (In Search of Lost Time). Her desire to understand more about how and why this novel was so inspiring led her to the path of studying French language and literature at Tokyo University and at the Université de Paris IV-Sorbonne.
As a researcher, she works on the popular phenomenon of fashion described inside novels and films. Popular phenomena certainly support the structure of works, and strengthen their dynamism (because a great creator uses whatever they can to strengthen their creations).
For the theater, she has worked since 1996, as a translator and scriptwriter, with with most creative Japanese directors such as Tadashi Suzuki, Satoshi Miyagi, Koichi Kimura, and also with foreign directors such as Olivier Py and Claude Régy.
Associate Professor, Tokyo Seitoku University
Board Director, Musée Ando à Karuizawa, Better Home Foundation
NHK (Japan's national public broadcasting organization) radio French program "Mainichi Furansu-go" host
TRANSLATION:
Jean-Claude Eléna, Parfum
STAGE:
Claude Régy, Ode maritime, Shizuoka Perfoming Arts Center

BOOK:
CHOSES QUI FONT BATTRE LE CŒUR